Children's Learning Place & The Community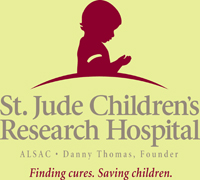 Children's Learning Place is a proud sponsor of St. Jude Children's Hospital.
The Children's Learning Place Family prides itself on maintaining strong relations with the community.  CLP & DCLP are not only dedicated to the children of it's centers, but it also helps address the needs of the child and families that are most in need of our help.
CLP & DCLP works with the families and staff to continually identify new ways or programs that assist those in need.
We do this by the following:
Reaching out
Introducing ourself and program to others in the community
Work with organizations that are affiliated with childcare initiatives
Affiliate with organizations dedicated toward children
Attend meetings or group sessions
In reaching out in these ways, the Children's Learning Place Family helps impact the society today and for the future.