Welcome to Children's Learning Place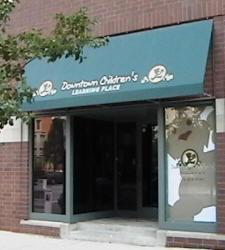 Since 1998, we have provided families in Chicago with the best child care. Founded by a successful business woman, teacher and childcare provider to some of Chicago's elite families, Children's Learning Place has remained committed to offering the most Creative, Stimulating, and Child-Friendly Environment.
From its inception, Children's Learning Place has recognized and responded to the needs of each family and their child. Keeping each class size small, CLP provides every child in our program the opportunity to develop physically, intellectually, emotionally, and socially to his/her fullest potential in an environment of love, learning and fun. CLP's facility is designed to let children blossom. Our learning center has natural, energizing sunlight streaming into individually themed classrooms with separation of infants, toddlers and preschoolers.
Taking into consideration the needs of the whole family, our services include: home visits, valet service, free access to our nannies for evenings/weekends, monthly calendars, newsletters, menus, and special programs throughout the year.
CLP's secure, learning-enhanced environment supports your child's development. Children feel comfortable and confident and are able to express themselves while they learn, laugh and play. Additionally, we provide the most comprehensive background checks to ensure the safety and wellbeing of your child. There is nothing more important to us than knowing that your family is properly cared for and safe. We understand what an important decision finding the right childcare is and we work hard to make sure that you are satisfied every step of the way
Children's Learning Place continues to receive the highest rankings and accolades in customer service and is recognized for excellence all over the Chicagoland area.